May 14, 2018
Building Brand Trust Through Design Systems
Illustration: Brand Design Systems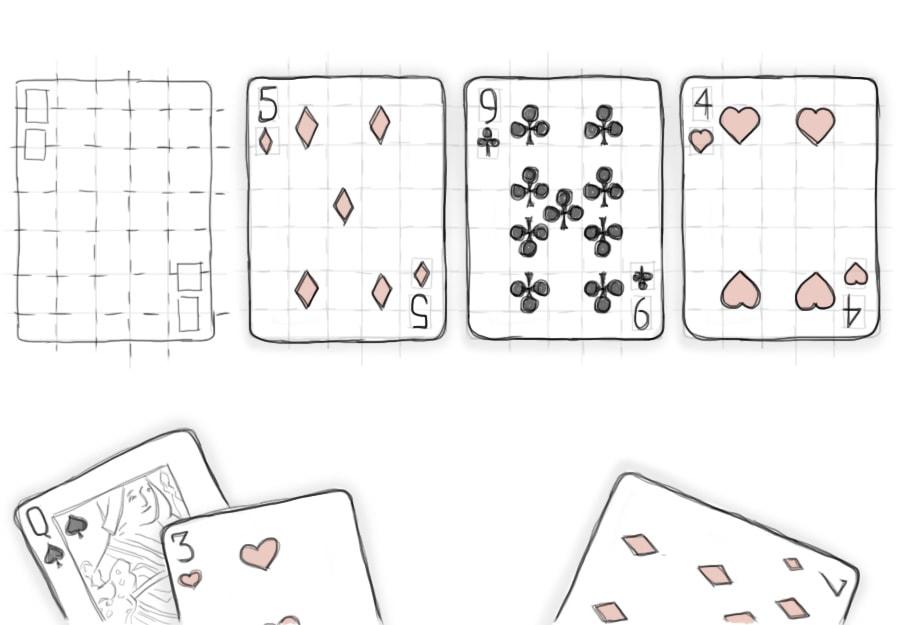 Branding and design are pillars of digital government. But branding is largely misunderstood by most leaders in government, and it reflects on their organizations. Your brand is not your organization's vision or mission statement. It is not just your logo, colors, or a catchy tagline. It is your organization's overall image. It is how people perceive your organization, what values you set as key principles, how you present yourself to your customers, what visuals (logo, colors, patterns, images) you use, and many other elements.
The private sector brands their companies and products to make sure they have adoption and turn a profit. For government, however, branding is all about building trust. If a person walks into your organization's physical location, do they have the same, frictionless experience they would find over the phone, or on your website? Trust builds confidence and helps engagement.
Visual Identity + Interactions + Experience = Brand
Put in a simple equation, your brand is a sum of your identity (visual, tone of voice), the interactions you provide, and the experience your customers have after those interactions.
Why Is Branding Important for Government?
Today branding is not just important but critical for government as it offers a designed approach to how government informs and interacts with people across various channels. From in-person transactions, phone conversations, and online transactions, to automated interactions powered by machine learning and AI, people interact with government in several ways and capacities as needed, afforded, and required. When an organization is not consistent in how it transacts across these channels, it creates confusion and frustration. While we are not in the business of selling products and obsessing over conversion funnels, government needs to be aware of how we serve people.
While we don't chase after the next dollar, we do rely on a currency that defines the success factor of our interactions: Trust.
A key element in building this trust is consistency. We conducted experience discovery studies to understand how people interact with our websites. Findings show that people trust:
The state seal
Any visual of a peach
Consistency in design and content across state websites
They don't trust:
Older-looking designs
Overly-modern or flashy designs
Anything that feels like the government is selling their services
Branding Georgia's Digital Properties
Earlier this year we announced that we are getting ready to build a digital platform. This platform will be the digital hub for shared codebases and centralized content serving 80+ websites, including Georgia.gov and future channels. But for Georgians, the technology and the architecture is irrelevant. This is just a place to find information and transact with the state. They don't need to worry about the organizational bureaucracy and workings to get their task done. In most cases, they won't stop at just one website but shuttle between several websites to find the needed information.People get confused and frustrated when they have to relearn the workings of every new site they land on and transact with.
We need visual consistency
To reduce the amount of friction, we need to define a visual consistency for all the hundreds of digital properties they'll access. Consistent experience can be broken down into smaller interactions based on visual elements. We need to design and develop visual elements that offer consistency and build trust in people. The first step is to design and build a style guide. A style guide is a collection of pre-designed visual elements, graphics, and implementation rules for designers and developers to follow. These pre-designed elements ensure that separate websites and functionality variations will be consistent and will create a cohesive experience for the people.
When people interact with agencies they aren't concerned with the agency's individuality. They look for assurance that they are interacting with the state, and not a scam site posing as the state. Yet while we recognize the need to provide visual consistency across all state agencies to build trust, we are equally aware that we cannot paint all the agency websites with the same colored brush. The Georgia Bureau of Investigation has a different public image from the Department of Human Services.
Our goal will be to strike that balance of giving agencies the needed visual elements to present themselves appropriate to their mission, while also maintaining a visual consistency across all websites to assure people they are interacting with official and legitimate websites.
A design system to the rescue
We plan to build a design system to bring the desired consistency for websites, web applications, and other channel touch points to create consistency for our interactions with Georgians. A design system is a collection of reusable components, guided by best practices and standards, that can be assembled together to build websites and transactional applications that are accessible, performant, and device-agnostic.
A design system is all inclusive, consisting of:
An underlying style guide
A set of rules for design implementation and editorial guidelines
A pattern library consisting of templates, modules, components and elements
Ready-to-implement color palettes, typography, grids, and visual assets
The world's leading brands have design systems that define their visual presence and interactions. The federal government has developed a design system called the U.S Web Design System that supports dozens of federal agencies and 100+ websites. With an open source community of government engineers, content specialists, and designers the design system is an ever-growing community.
We plan to build one that aligns with our digital tenets — Problem First, People First, Context First, and Content First — and adheres to our development principles — Responsive, Accessible, Performant, and Secure.
Drumroll ...
I am thrilled to announce that the State of Georgia has partnered with a global design leader to help us with this mammoth task. They are a global company who creates positive impact through design. They have a proven record of helping other government organizations with similar challenges.
Meet our branding and design partner: IDEO.
From designing the first manufacturable mouse for Apple to advancing the practice of human-centered design, IDEO has long been at the forefront of creating change through design. As pioneers of human-centered design, IDEO keeps people at the center of their work. It's a key tenet of design thinking, and even as methods evolve in response to new, complex challenges, they always design solutions for people first. This approach works hand in glove with our core tenets.
Moving toward creating a scalable, flexible, performant, and accessible design system is the right approach to tackle the ever-changing digital landscape. Having a design system will only strengthen the existing and future digital properties and give our agencies the needed flexibility.
Our branding project with IDEO kicks off soon, and will begin with interviews with both our agency stakeholders and our other key stakeholder group — residents all over the State of Georgia. Along the way, we'll keep you updated here on the progress towards building a unified branding experience for Georgia state government.
Related to:
Did you find what you were looking for on this page?