Orchard Growers Testing Program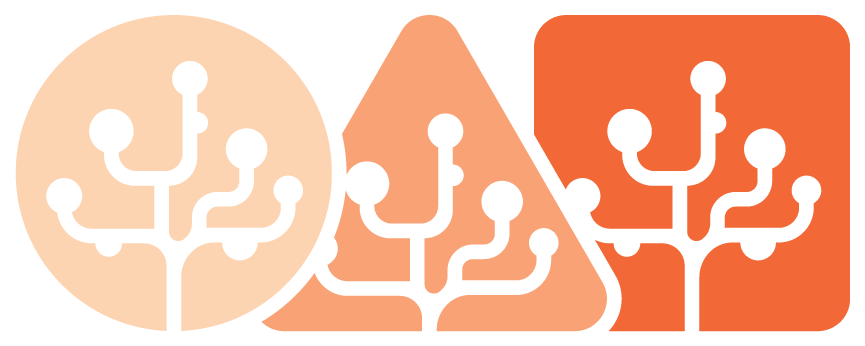 Would you like to take usability tests and help make Georgia government websites and apps easier to use? Joining the Orchard Growers Testing Team is easy and fun.
Who are Orchard Growers?
Georgians and non-Georgians. Gen Z and Baby Boomers. Tech savvy and tech illiterate. Orchard Growers are as diverse as the people who use Georgia's websites and apps.
At Digital Services Georgia, we strive to make it easy to understand and interact with state agencies and services. As part of this effort, we regularly run usability tests on the design and content of government websites and applications.
Go through this process up to 3 times to earn 3 pieces of Georgia swag.
It's a bit like having a loyalty card from a place you visit often. The more tests you take, the more trees you grow, the more swag you get. And, of course, improving the usability of state government websites helps you and your fellow Georgians.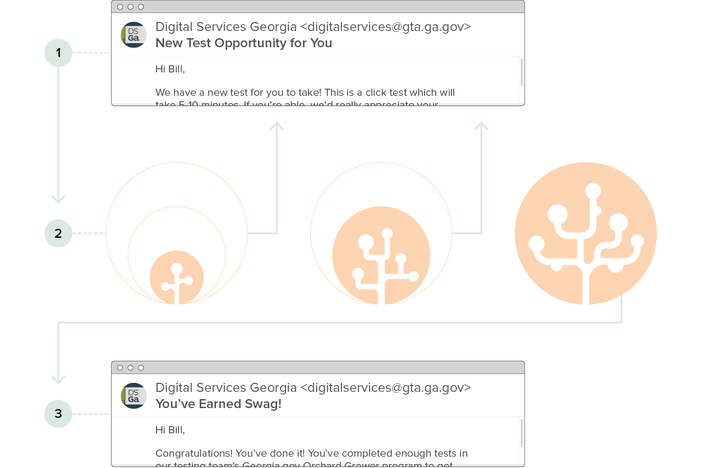 What are the tests like?
Depending on the goals of the test, it might take one of a few forms. The most common types of tests are:
A click test where we present you with a task, and you click where in a screenshot you'd expect to complete the task.
An online questionnaire where you select from a list of possible answers or give us your feedback free-form.
A moderated performance test where we'll talk with you over a video call, ask you to share your screen, and walk us through your thoughts on a website or how you would complete a task.
Did you find what you were looking for on this page?