Leadership
Nikhil Deshpande
Chief Digital and AI Officer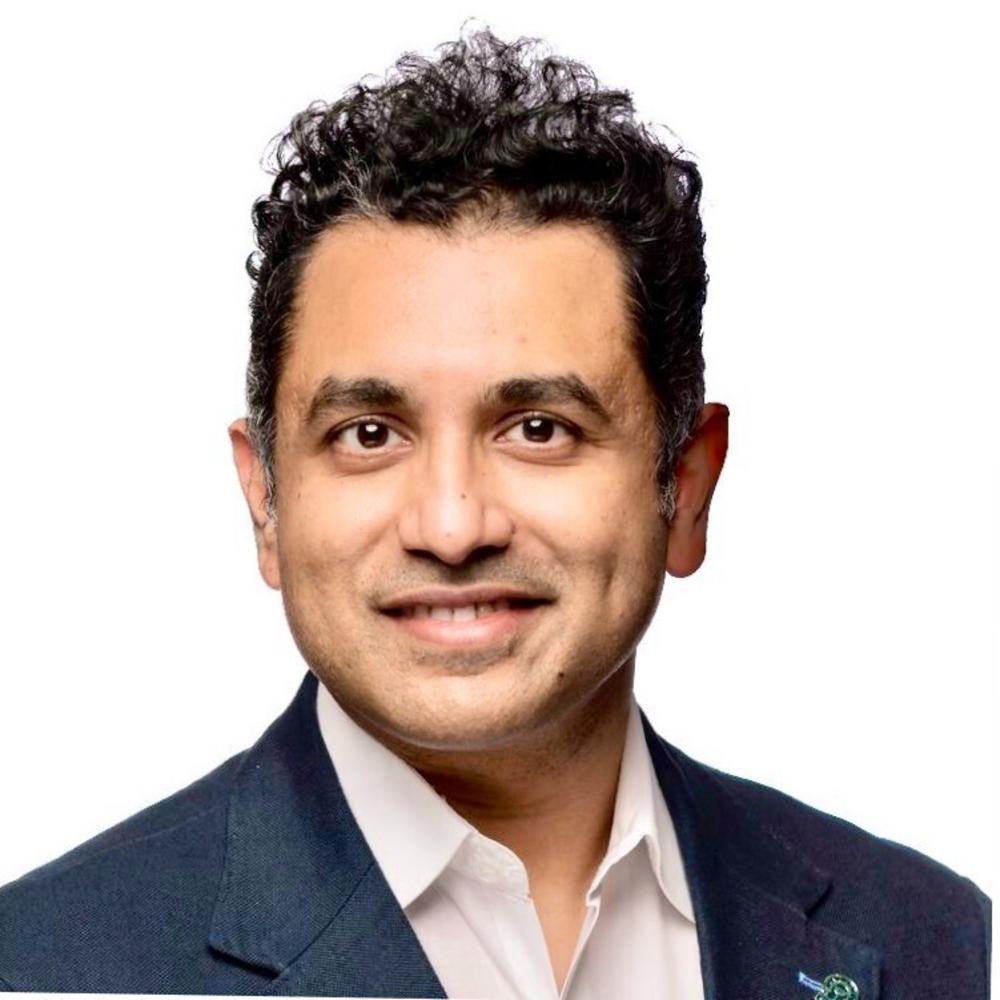 Nikhil J. Deshpande is Chief Digital Officer for the state of Georgia. He heads the Office of Digital Services (DSGa) under the Georgia Technology Authority.
Nikhil envisioned and led Georgia's user-centric digital transition to an enterprise open source web publishing system, GovHub. Under his direction, Georgia became the first state in the United States to use enterprise Drupal and meet special needs of constituents with a range of disabilities affecting vision, hearing, motion, and cognition, making GovHub Section 508 and WCAG 2.0 AA compliant.
Nikhil strongly advocated and set the framework for the use of social media for Georgia, back when using social media for government was not common. He established a presence for the state on Facebook, LinkedIn, and Twitter to quickly address citizens' questions and concerns.
Prior to his career in digital government, Nikhil worked in advertising and digital media.
Nikhil has two master's degrees in Visual Communications and Interaction Design from the Indian Institute of Technology, Bombay (IITB) and the Savannah College of Art and Design (SCAD). He served as adjunct faculty at the Atlanta campus of SCAD for 10 years, where he taught graduate classes in Interaction Design and User Experience.
Nikhil has won several national and international awards and recognition for his work in digital government. He was recently honored with Atlanta's 40 under 40, an award recognizing 40 accomplished individuals under the age of 40.
Connect with Nikhil on Twitter or LinkedIn @nikofthehill
Get to Know Nikhil
What is one of your proudest accomplishments?
I led the digital transformation of Georgia's enterprise web platform to a secure open source system adhering to the state's accessibility standards. This resulted in serving structured content efficiently to all users with limited abilities and also to search engines and voice assistants.
What does your mother think you do?
Tech support.
What is your favorite song?
Pick any song by Queen, but start with "I Want To Break Free."
Favorite project you've worked on?
Can I have two? 
We designed a visual identity system for the state brand. It was exciting to work with IDEO, a world leader in design thinking. We spoke with Georgians across the state and synthesized those conversations in a visual brand and a design system that powers our web content management system. This created a cohesive user experience for our end users and a visual identity that Georgians can relate to. 
When voice assistant technology was new, we partnered with Acquia Labs to design and develop an Alexa skill that connected to the content on the Georgia.gov website and delivered voice responses to people. We gained a lot of insight on how we should structure content for voice interactions.
What is your favorite quote?
"Every time you say 'Yes' to something, you are saying 'No' to something else."
If you had 25 hours in a day how would you use your extra time?
Sleep.
What part of your job do you like the most?
I get to define, understand, and solve problems within civic tech that have a positive impact. I enjoy speaking with business owners to understand their core struggles and motivations. I get to work with some of the brightest minds and industry leaders to build digital assets that benefit Georgian's lives.
What is one technological innovation you find most useful?
GPS and smartphones. I'd literally be lost without either.
What website do you visit often?
Google, of course.