Georgia.gov Responsive Bloom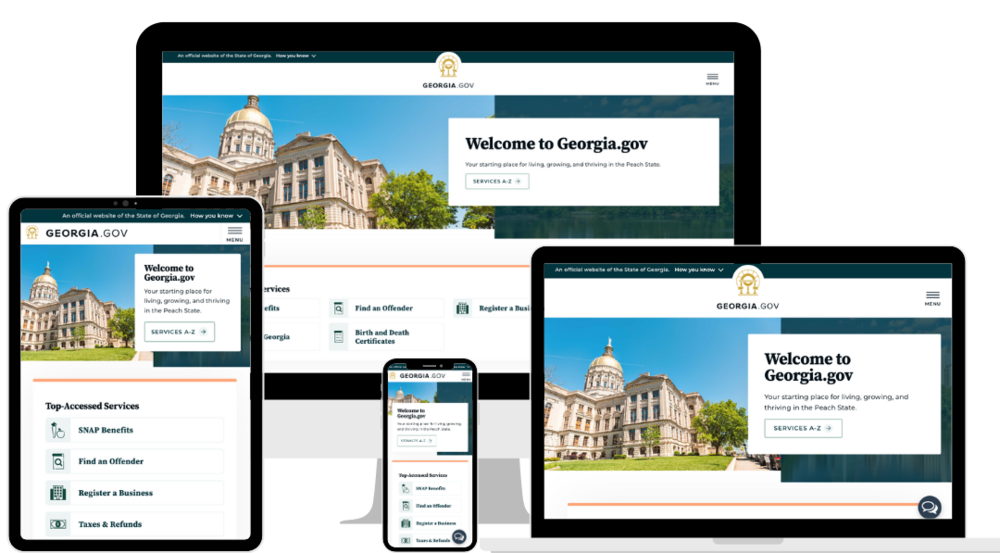 Georgia.gov is the official website for the State of Georgia, and the front door to Georgia government. Many state services are listed here in easy-to-follow guides, such as:
If your agency would like to update your contact details, processes, or any other information published on Georgia.gov, please let us know through our Service Desk.
Did you find what you were looking for on this page?