Georgia.gov
Responsive_GaGov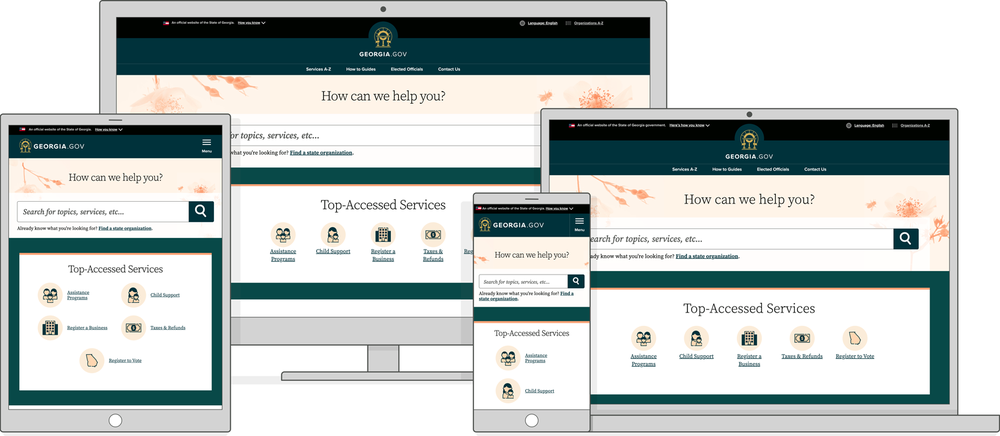 Georgia.gov is the official website for the State of Georgia, and the front door to Georgia government. You can go here to find just about any service in the State of Georgia.
At Georgia.gov, you can quickly access useful information such as:
Contribute to Our Georgia.gov Blog!
In the meantime, you can check out our guide for guest bloggers and, of course, browse through our blog.
Did you find what you were looking for on this page?