Join the State of Georgia's New Digital Center of Excellence
Illustration: Bright lights enlighten all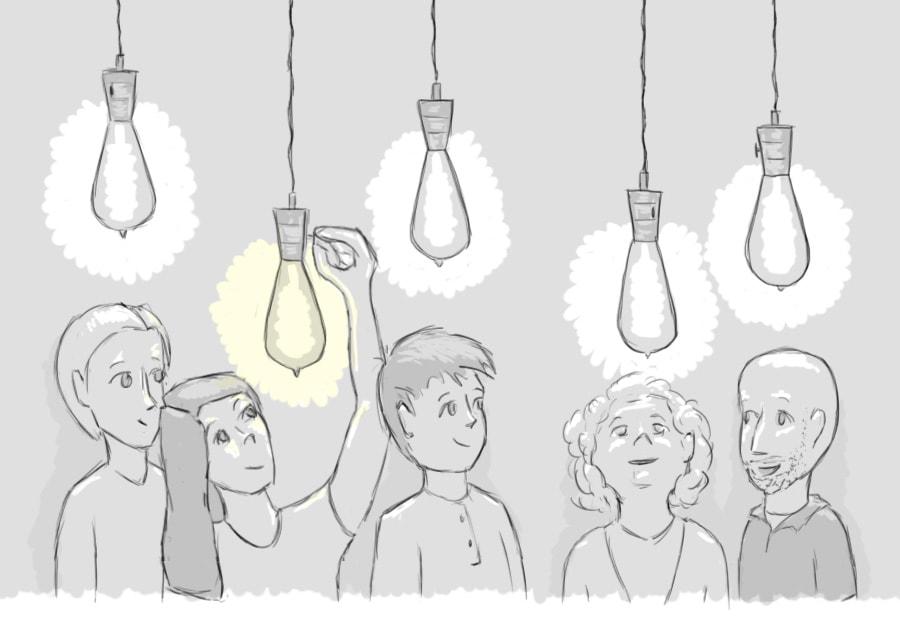 Georgia state agency members: Are you interested in shaping the future of Georgia's enterprise-wide digital standards? Do you want to be among the first to see and influence the new GeorgiaGov platform? Do you keep up with industry best practices, and want to improve the public's experience with the government?
Join the Digital Center of Excellence (DCoE)! The DCoE is a body of state agency representatives that will meet as working groups to provide leadership, share best practices, and establish standards and guidelines for topic areas including:
Technical
User Experience/User Interface
Accessibility
Data
Content Strategy
Social Media
Mission
Each working group will be tasked with formulating digital governance policies that will ensure that all state agencies — whether GeorgiaGov platform users or not — provide the public with a consistent, effective experience across all digital properties.
Additionally, working group members will give valuable insight and feedback to the team working on the Drupal 8 upgrade, to ensure that the new content management system meets agency needs and helps eliminate pain points. DCoE members may serve as beta testers, in order to help prioritize and refine functionality that ultimately will be built into the new platform.
Timeline and Commitment
We will kickoff the DCoE with an orientation for all group members in early February, with individual working groups scheduled afterwards. Each group will have a kickoff meeting that lasts for approximately 2-3 hours, and then additional meetings will be scheduled as needed. Kickoffs for the various working groups will be staggered throughout the year, and standards and guidelines will be published as they are finished and approved. All new and updated digital standards and guidelines will be published by December 2018.
Join Now
If this opportunity sounds exciting to you, or you know someone who would be a great fit, please sign up for a working group now!
For More Information
See our Digital Center of Excellence web page to learn more about the initiative and how you can get involved.
Did you find what you were looking for on this page?