Designing With Crisis in Mind
Illustration: Crisis in a Storm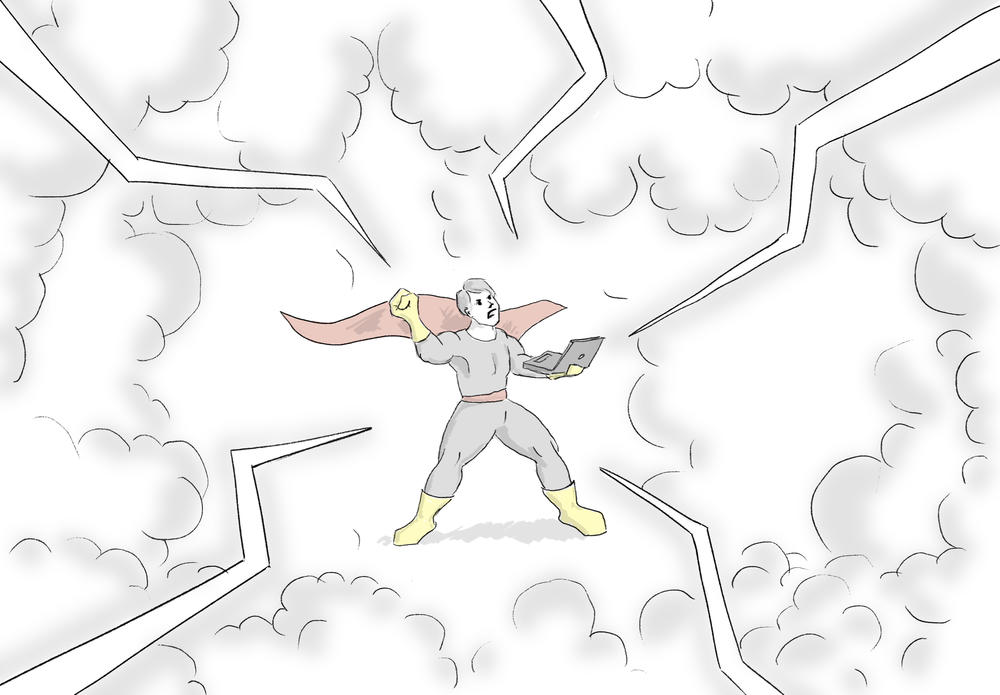 Challenges and Concerns With Content
The Georgia Emergency Management and Homeland Security Agency (GEMA/HS) contacted GTA's Office of Digital Services (DSGa) with hopes of joining GovHub. GEMA/HS struggled to maintain content for their previous website and the inability to quickly update content during times of emergency was a huge concern.
Due to the inability to manage timely content, information on their site had grown stagnant and a big chunk of it was no longer useful to citizens. Being a highly-visible agency, GEMA turned to DSGa for a more effective web presence that was:
User-focused

Responsive to mobile devices

Compliant with accessibility standards

Easy to manage and update

Resilient during times of disaster

Accommodating to traffic spikes

Helpful to Georgians and other agencies across the state
The biggest challenge with their former site was updating content. It was a difficult and time-consuming process. Many times they resorted to Twitter to communicate timely information because it was faster and easier to update. It was a challenge GEMA had dealt with for a long time and knew it was finally time to do something.
Collaboration and Combination Is Key
GovHub is built to manage content easily and quickly. With collaboration between DSGa and GEMA/HS, the teams were able to approach content from a new vantage point and deliver a site that would be more helpful to citizens, businesses, and agencies seeking services and information.
Simply having the ability to log in to the site, without having to contact their IT team, to quickly update information during an emergency was a significant step forward for the GEMA team. 
GEMA/HS had four separate sites: GEMA/HS, FirstNet, Ready Georgia, and Praise & Preparedness. The first phase of the project was to onboard the main GEMA/HS site and FirstNet onto the GovHub platform.
GEMA/HS's team used their content audit to prioritize content to keep and identify stale content to remove. Meanwhile, we studied their content and met with GEMA/HS to understand their goals for the new site and identify questions users need answers to.
Onboarding to Address Emergencies
The GEMA/HS team immediately saw the value of being on GovHub.
The importance of prioritizing content correctly, and ensuring it's citizen-focused, is always a priority; however, it's all the more important when you're dealing with a crisis-centered agency.
The state's Public Alert System, a collaboration of seven state agencies, is activated through a request to the Georgia Bureau of Investigation (GBI). Next, GEMA determines whether the alert should be broadcast across the state or the region and transmits the bulletin to broadcasters.
Analytics have shown GEMA's web traffic drastically increases during a major disaster. We've seen first-hand how web traffic more than doubles ahead of an expected snow storm. Imagine the impact during a true disaster. The GEMA/HS team immediately saw the value of being on a web publishing platform as reliable, secure, and scalable as GovHub.
Designing for Crisis
The DSGa team knows how important it is for us to make content easy to find, especially in emergency situations. One of the principles we believe, and teach agencies, is to Design for Crisis. If a crisis-driven user can use your site or an application, so can the average citizen. We took this approach when building the new GEMA/HS site.
Each piece – the menu structure, layout of the homepage, and overall site design – will fundamentally impact whether or not a user finds the information they need in a time of crisis. Therefore, it was critical for us to understand who GEMA/HS serves and why.
Prepping for the Next Phase
The new GEMA/HS site launched on January 7, 2019. GEMA/HS's team is already at ease updating content timely and efficiently when disaster calls. Communication can happen at a faster rate and they're able to spend their time preparing the public for safety and responding to disasters.
DSGa powers and consults 70+ state agencies, but the goal is always the same: build digital properties with citizens in mind, with information that's easy to find and understand.
For the second phase of the project, we continued working with GEMA/HS to incorporate their final two sites — Ready Georgia and Praise & Preparedness — so all the GEMA/HS-related content can be found in one place, rather than four, making the citizen experience much better.
Providing the best possible experience for users — the citizens of Georgia — is the foundation behind every action at DSGa. If you want to learn more about GovHub and the services we offer, contact our team or put in a support request if your agency is already a subscriber of GovHub.
Did you find what you were looking for on this page?