An Effective IA is the Backbone of Your Site
Good IA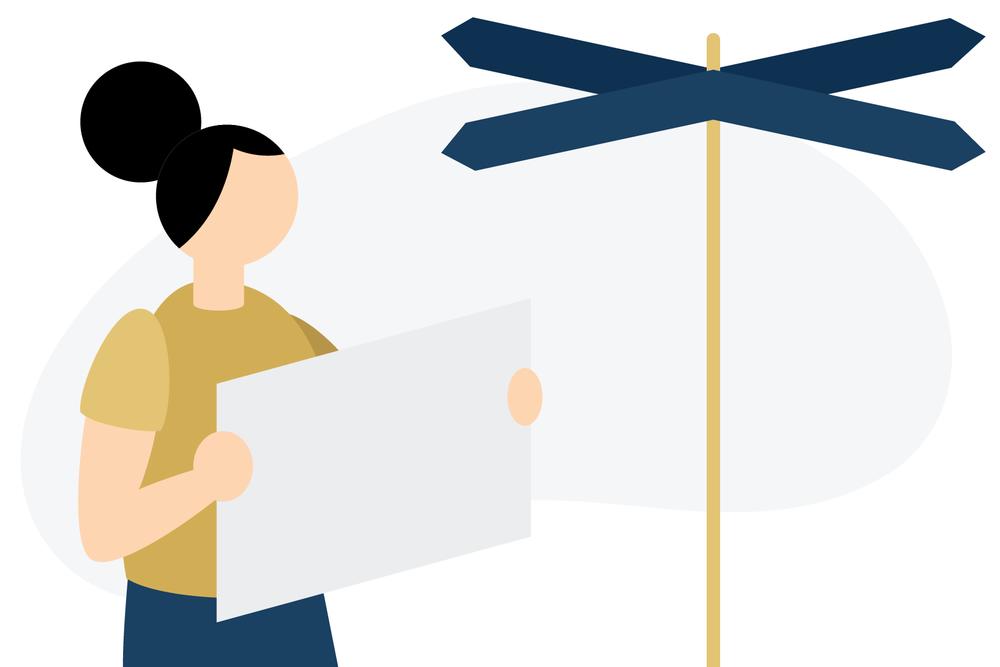 The key component of effective information architecture (IA) is right there in its name: architecture. And that's fitting, because the term was coined by an architect.
At an American Institute of Architects conference in 1976, Richard Saul Wurman (notably, also the creator of the TED conference) used the term "information architecture" to describe how people organize, access, and use information. The rest, as the cliché goes, is history.
When you view IA in this way — as a critical part of construction — the role it plays in your website becomes obvious. It's the structure that supports it. IA keeps your site's content organized, navigable, accessible, and usable. It establishes the hierarchy of content in your menus as well as the vocabulary you use. And, if it's not well designed, then much like a poorly constructed building, no one is going to want to visit it, much less step through its doors.
More importantly, if your building's — your website's — architecture is sound, that means it's equal parts flexible and robust. So it can accommodate you and your visitor's future needs. When you have to adjust or expand your site's content or add new features, you'll be able to do so without worrying that the whole thing is going to collapse.
So, how do you build effective IA?
Get to know your audience.
This is the most critical step because it will inform every decision you make moving forward. Start by asking yourself the foundational question, "Who is my audience?" Then dig deeper. Is your audience made up of different groups of users, like consumers versus professionals, for example? Why are they coming to your website? What are their end goals? Do they simply want information, or do they need to access or submit an application? These questions will vary depending on your agency's services and your constituents' needs, but they will always share a common focus: getting to know your audience.
Take a close look at your content.
Once you've answered key questions about your audience, you'll need to conduct a content inventory and audit. The level of effort here will vary depending on how much content you have, how much work your website needs, etc. But, as you go through this process, you'll be looking for things like content that's outdated, redundant, or no longer relevant. You'll seek out opportunities to consolidate content. You'll flag PDFs or other documents on your site that can be turned into navigable web pages so they're more accessible. You'll also look for gaps — places where you need to create or add new content.
Dig into your analytics.
Some content and IA decisions you'll be able to make yourself just based on your expertise and your knowledge of your constituents' needs. For others, you'll want to use analytics to guide you. If you're part of GovHub, then you have access to GovHub Analytics, which is powered by Siteimprove. Using this tool, you can view things like your website's most popular and least popular pages. You can see where users are engaging with your content the most, what kind of content searches they're conducting, how far they're scrolling down on a page, how deep they're going into your navigation, where they enter and exit your website, and more. This is all key information that can inform your content and IA decisions.
Build your IA.
This is pretty straightforward. Use all the information, data, and insights you've gained thus far to build your IA. At every step, ask yourself if you're creating a structure that aligns with your users' end goals. Will it guide them to the content they need, quickly and easily? Also, feel free to create more than one option for your IA; in fact, it's often wise to do so, especially if you have a lot of content to organize and numerous user end goals to address. 
Test your ideas.
Once you've created one or two options for your IA, take them on a test run. By conducting tree tests on your proposed IAs, you can find out which provides the most intuitive path to the information your users need. You can also identify opportunities to adjust the IA's structure to be even more aligned with your users' end goals.
Launch your new IA.
Now that you've done all the work, it's time to launch your new IA. Once it's up and running, you'll want to go back to step 3 and dig into the analytics again. If you see that your users are finding what they need quickly and easily, then you're on the right track. But if you notice there are some paths where you seem to lose users — where they exit prematurely or, worse, land on the wrong page and just abandon your site completely — consider how you can adjust your IA to help guide those users where they need to go. It's worth mentioning that this should be an ongoing effort: regularly review your analytics to see how your website is performing.
If all of this sounds like a lot of work, that's because it is. But it's worth it. So keep that in mind while you go through the process. To echo what I said earlier, a well-designed IA will prove its value for years to come, easily shifting and adapting to accommodate you and your users' evolving needs.
Need Help? Just Ask.
Now, if you've read of this and are feeling a bit overwhelmed, don't worry. DSGa is here for you. If you have questions about IA, content, GovHub Analytics, or anything else, just open a support request and we'll be happy to help.
Did you find what you were looking for on this page?