September 23, 2022
So You're On Social Media. Now What?
shutterstock_794084095.png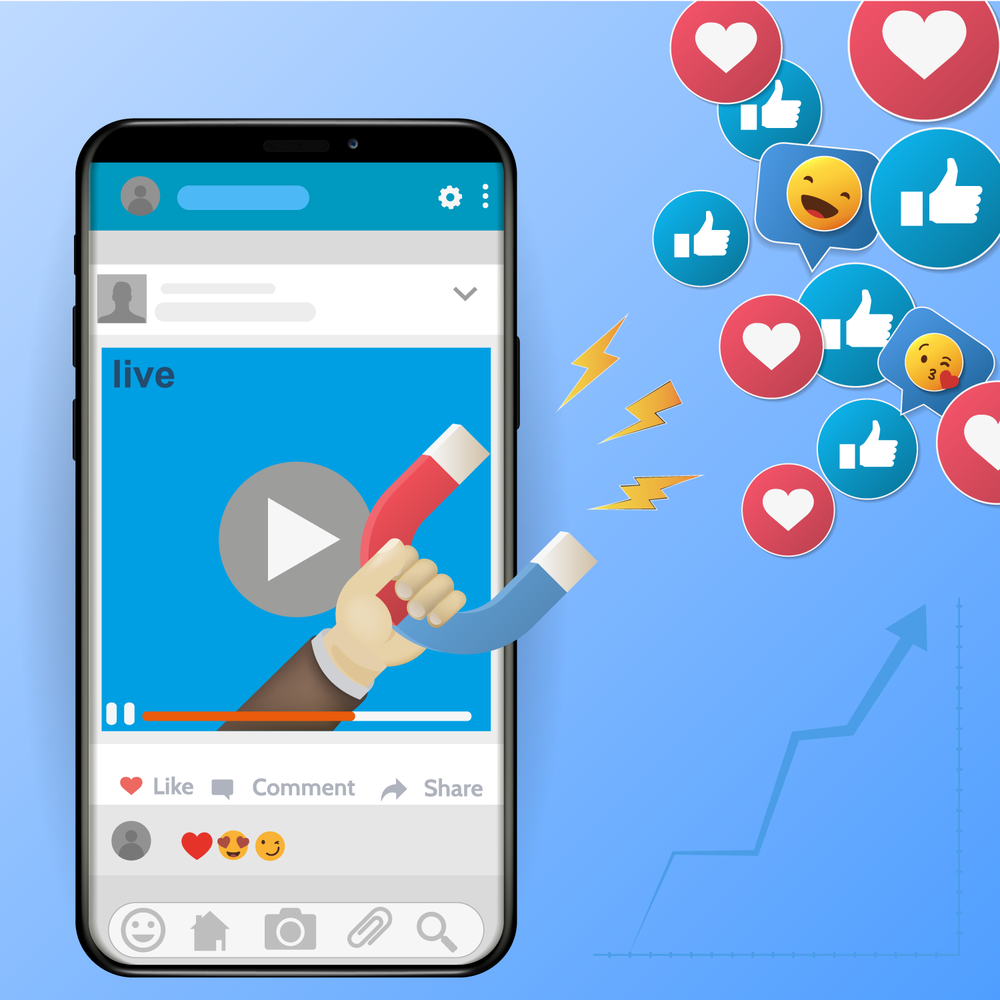 It's no secret that social media has changed the way we communicate. In an increasingly connected world, people are using platforms like Instagram to connect with friends, family, and even brands. But did you know that government agencies are also using Instagram to reach out to constituents? From sharing information about upcoming events to highlighting the work of employees, government agencies are finding new and innovative ways to use Instagram to communicate with their constituents and to create genuine engagement.
The Georgia Digital Center of Excellence recently presented a webinar on How Government Agencies Use Instagram in Their Communication Strategies, featuring our own content strategist Judith Martinez-Sadri and Victoria Hopkins, a marketing and communications expert.
The first step is figuring out what you are hoping to achieve and who you are trying to reach. Do you know your audience's interest and how they use social media? Consider looking to other government agencies for inspiration. What are they doing well? 
For example, the City of Minneapolis engaged with their community on social media by posting about trending topics and short videos with solutions to real problems. One post suggested the use of their affordable public transportation in response to the high price of gasoline. In another example, FEMA uses videos that focus on their staff, highlighting who they are, what they do, and where they work. They even created a hashtag: #IamFEMA. 
"The way to stand out on social media is to identify specific goals, create valuable content in response to those goals, and select the content for the right platforms. Then you can measure the results and adjust your strategy over time," said Hopkins. 
One recommendation is to identify a few key content pillars, or topics, that you want to focus on. These pillars should be based on the agency's mission and goals and address your constituent's pain points.
The most important thing when it comes to content is that it speaks to your audience, and that helps your agency create community engagement. It should be something that they will find interesting, useful, or both! 
Here's a list of several types of content to help you generate ideas:
Educational content will teach your audience something new, whether it's a how-to article or an in-depth look at a certain topic. This is the perfect type of content for those who want to learn more about the work your agency performs.
Inspirational content is meant to invoke emotion and get your audience to act. This could be a powerful story about overcoming adversity or a call to action to support a cause. 
Entertainment content could be a funny meme or an engaging video. 
Promotional content is all about letting your constituents know about services you offer. 
Motivational content is meant to inspire your audience and get them pumped up about achieving certain goals. This could be a success story from one of your constituents or a list of tips for reaching personal or professional goals. 
Create a Content Calendar
One way to make the most of your time is to use a content calendar. It can save you time by organizing your publishing schedule and visualizing your content distribution. You can also reuse or repurpose content, which can be a huge time-saver. Consider also keeping a special-dates calendar in addition to your content calendar. This will help you remember important dates such as community events, public holidays, special occasions, and commemorations. This way you can maximize your time and ensure that your content is timely and relevant.
Make Content Count
"There's no magic formula for social media success," said Hopkins. 
To make your content effective: Use a captivating or attention-grabbing headline, write a compelling introduction, know your target audience well, point out a single purpose, and optimize your digital content through design. 
Ask yourself these five questions when creating content: 
Is it helpful to my ideal constituent? 
What is my purpose with this content? 
Does it have depth? 
Is it easy to digest and follow? 
Can it be saved and therefore shared?
Embrace Vertical Videos
Vertical videos are becoming increasingly popular. In the U.S., 80 million people use TikTok and 73 million are on Instagram. With more than 80% of social media video viewers browsing on their phones, it's clear that this trend is here to stay. And since vertical videos take up 70% more space on a mobile device than horizontal videos, they are much more likely to capture someone's attention. Additionally, data indicates that 70% of millennials don't bother to rotate their phones when viewing horizontal videos. If you want to compete for viewers' attention, here are some more reasons that vertical videos are the way to go:
Young generations are big consumers of short videos
You can generate more reach and visibility
Short videos are addictive and encourage consumption
Creativity allows you to make others remember you
A library of pre-licensed audio makes adding sound easy
Instagram gives preferential treatment to vertical videos in its algorithm
Instagram calls its vertical video platform Reels. Reels can be up to 90 seconds and come with an extensive library of audio tracks and other editing tools. Reels are different from Instagram Stories in that they don't disappear after 24 hours. Once you post a Reel, it's available on Instagram until you delete it. The best part? The Instagram algorithm is more likely to recommend them to people who don't follow you than feed posts. That's huge for social marketers. 
One of the reasons Reels are especially popular is because they can maximize your reach and be both educational and entertaining. Some of the most popular types of Reels provide how-to guidance. Tutorials with steps and numbers help viewers feel like they can achieve the same results, while parodies with trending audio show a creative side. Educational clips (tips, hacks, advice) are helpful, and before-and-afters show progress over time. 
Carousels are also a great way to improve engagement as they encourage users to spend more time on your content. A carousel simply means more than one photo or graphic when you upload, which allows the user to swipe left and right to see more. Carousels also allow you to share longer pieces of educational content, which make them ideal for growing your audience.  The best type of content for you to use will depend on your goals and audience, so be sure to experiment with different formats to see what works best for you.
Key Takeaways
A content strategy is necessary for success. This means having a plan for what kind of content you want to produce, how you're going to produce it, and where you're going to share it. Without a content strategy, it's easy to get overwhelmed and give up on social media altogether.
Share content that adds value. This doesn't mean that every post must be educational or informative, but it should add something positive to the conversation. If all you're doing is promoting your own products or services, people will tune out quickly.
Quality is more important than quantity. It's better to share fewer pieces of high-quality content than a constant stream of low-quality content. When in doubt, err on the side of caution and take the time to make sure your posts are well-crafted and look professional.
Be consistent, clear, and experimental. Consistency is key when it comes to social media. Posting sporadically will only hurt your chances of building a following. Keep your posts tightly focused on a single topic or theme, and don't be afraid to try new things from time to time. Experimentation can help you find new ways to engage your audience and build your brand.
Create a good content mix. A mix of different types of content will keep things interesting for your audience and help you reach a wider range of people. Some ideas for types of content include images, videos, infographics, blog posts, and memes.
Vertical videos can help capture your audience's attention, generate more reach, and increase visibility. Vertical videos are becoming increasingly popular on social media, especially on platforms like Instagram Stories and Reels, TikTok, and Snapchat. They're easy to consume and offer a unique way to capture attention. If you're not already using vertical video, now is the time to start!
Get Ahead of the Curve
With the reach and influence of social media, it's no surprise that government agencies are increasingly using platforms like Instagram to communicate with the public. By sharing photos and videos of events, projects, and work that is being done by the agency, Instagram provides a unique way for government agencies to engage with the public. What's more, Instagram also provides an opportunity for agencies to answer questions and address concerns in a timely and efficient manner. In an age where communication is key, government agencies that use Instagram to connect with the public are ahead of the curve.
 
Related to:
Did you find what you were looking for on this page?