October 06, 2022
Cite Your Sources
How To Build Credibility And Avoid Link Rot
As the internet has become increasingly ubiquitous in our lives, it's more important than ever to be able to trust the information we find online. One of the best ways to ensure we're providing accurate information is to cite only reputable sources and to do so properly. Not only is it important to cite sources when writing for the web, but it's also important to prevent broken links (also known as "link rot"). Link rot is the accumulation of links that lead to missing or deleted content.
Citing_Sources_090922.jpeg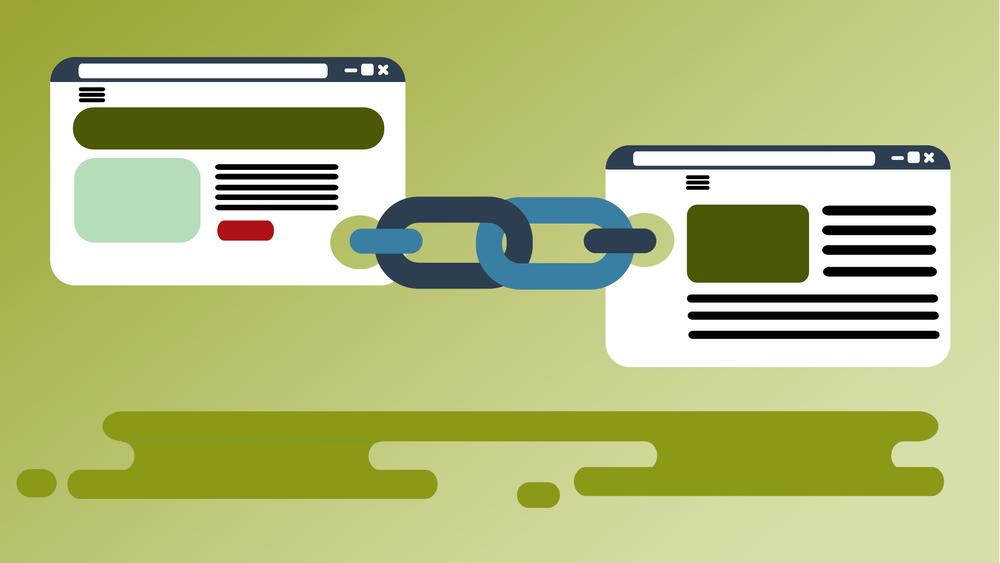 Why are these two topics in the same blog? Because when you cite a source, you usually do so by providing a link to that source. One of the reasons we cite sources is to build credibility, but if that link is broken, you inadvertently undermine your credibility.
Another common practice is to link from general information pages that rarely update to pages with specifics that change often. In either case,  link rot is terrible for the user experience and can erode the public's trust in your agency's competence.
The Prevalence of Page Not Found
You've probably seen a 404 error code before, "Page not found." This means that the content you're looking for is no longer on the server. The link you clicked was a dead end. This happens more than you might expect. About 30% of shared social media links break within two years. Even more surprising, a Harvard study of law journals from 1999 to 2011 found that over 70% of hyperlinks didn't link to the information in the original citation. And shockingly, 50% of hyperlinks in US Supreme Court opinions did not link to the originally cited information. 
By the way, notice how we cited the sources here? "About 30%" links to a page on Medium.com and "Harvard study" links to a permanent link of the study in the Harvard Law Review. These are called contextual links. We will talk about how to create those in a minute, but first, let's look at how and why so many links break.
Some common reasons links get broken include:
Pages get moved, renamed, or deleted during website maintenance and upkeep.
Websites cease to exist because their owners did not maintain them.
Censored content is removed from the web by governments, institutions, or other entities.
Hackers corrupt content or redirect URLs.
Whether it happens intentionally or not, link rot is a natural process that is causing the internet to decay. The good news is that there are tools, initiatives and techniques that you can use to help preserve information that you publish online.
What's the Big Deal?
Why is it so important to prevent broken links? Because broken links can cause the following problems:
Bad UX: If your readers click on a link and your site displays an error page, they can quickly become frustrated, confused, and assume that your information is outdated or wrong.
Lackluster SEO: Strong search engine optimization (SEO) is based on strong navigation, solid website metrics and airtight linking. Broken links affect all these elements, damaging SEO, future traffic, and conversions.
Lost transaction If your goal is for users to complete a process or transaction by clicking through  a series of pages, broken links can cause completion rates to plummet.
Damaged reputation: Too many dead links redirecting to 404 pages leads to mistrust. You risk being thought of as archaic or even incompetent. Users might even jump to the conclusion that your website is inactive.  
So now let's talk about how to cite a source, and then we'll cover how to make sure it stays intact.
How to Cite a Source
Citing sources sounds like a tedious task, reminiscent of what you had to do when you were writing a term paper to avoid plagiarism. Remember the dreaded bibliography? But online it's actually quite simple. All you need to do is include a link to the original source of the information in your blog or website. You can do this by using hyperlinks, or by including the URL of the source in your text. It works for social media sources like tweets too.
Here are a few more tips on how to create links to cite sources:
If you are linking to another website, try to link to the most relevant page possible, such as a specific topic page or an easy-to-navigate landing page.
Use the content of the link text to indicate its destination. Keep in mind, following a link is a decision, so try to provide enough context for users to make that decision. 
Use plain language so that users will know where they are being directed. 
Use keywords that accurately describe the page you are linking to. This helps users determine whether the link is relevant to their needs. 
Place links strategically so that they are easy to find and use.
 
A few common mistakes to avoid:
Avoid links to pages that require the user to take further action to find the information.
Don't rely on color to distinguish links from surrounding text. 
Don't use generic text such as "click here." Links should be descriptive and informative. 
Don't use the same link for different URLS on the same page. This can lead to confusion and frustrate the user. 
Examples of well-written links:
How to Create a Permanent Link
One way to ensure that your readers can access the online sources you've cited is to include archived links. Archived links are stable, permanent links that will take your readers to the original content, even if it's no longer available on the live web.
There are several ways to create an archived link. Let's take a look at three: The Wayback Machine, Perma.cc, and Archive.today.
The Wayback Machine is a digital archive of the World Wide Web, founded in 1996 by the Internet Archive. It allows users to go "back in time" and see how websites looked in the past. As of June 2022, the Wayback Machine had saved more than 700 billion web pages.
To create an archived link using the Wayback Machine, simply enter the URL of the page you want to archive into the search bar and select the date you want to snapshot. The Wayback Machine then generates a stable, permanent link that you can use in your citation.
Or try an archiving tool like Perma.cc. Perma.cc is developed and maintained by the Harvard Law School Library in conjunction with university law libraries across the country. When you create a Perma.cc link, Perma.cc archives the referenced content and generates a link to an archived record of the page. No matter what happens to the original source, the archived record will always be available through the Perma.cc link.
Another popular archive service that is simple to use is Archive.today. Everything is on a single page including a field to insert the URL you want to archive. It also provides a bookmarklet which you can drag and drop into your browser's bookmarks bar. Then you navigate to the page you want to snapshot and simply click the bookmarklet.
Online archiving services work well as an extra measure against disappearing content. While they aren't foolproof, they can help to ensure that the web data you need will be around for a long time.
Now that you know how to create permanent links, let's look at some tools that will help you find broken links in your site so that you can fix them.
Use Siteimprove to Find Broken Links
Cite Your Sources Related Links
There are a number of tools that you can use to help you keep track of your links and ensure that they stay intact. One such tool is SiteImprove. It's an analytics platform that we use at DSGa, and it's included with GovHub. Everyone who has gone through training with DSGa has access to it, and we offer support for it. SiteImprove is a suite of tools that can help with everything from content management to website analytics.
 One of its most useful features is the ability to fix broken links on your website. This can be a huge timesaver, especially if you have a lot of pages on your site. SiteImprove scans your site and provides a report detailing where they are located.  You can then choose to fix them manually or automatically. 
Fixing broken links can raise your agency's GAP score. GAP is the Georgia Analytics Program (GAP), which is a tool we use to track the performance of state websites and help agencies make data-driven decisions. 
How does it work? GAP sources its data from Siteimprove. Then, Siteimprove combines a number of factors to create an aggregate score consisting of the combined average of scores for Quality Assurance (QA), Accessibility, and Search Engine Optimization (SEO). Agencies who raise their GAP score can improve the digital experience for both their agency and their audiences. 
Contextual Links and Non-contextual Links
Contextual links are links that are embedded within the text of an article, and they provide additional information about the source. Non-contextual links are simply placed at the end of an article without any additional information about the source. 
Contextual links are more accurate and informative than non-contextual links. When readers click on a contextual link, they can immediately see the information themselves. Additionally, contextual links help to boost your SEO (search engine optimization). 
For example, if we were to mention that one of the sources used for this blog is the  U.S. Web Design System (USWDS) Standards, which is an active open source community of government engineers, content specialists, and designers, that would be an example or a contextual link. Another great source of information that you might find useful is the Plain Language Guidelines, created by an unfunded working group of federal employees from different agencies and specialties who support the use of clear communication in government writing. That's also a contextual link. But if we were to simply list some "related links" for your reading pleasure at the end of this blog, those would be considered non-contextual links.
Main Takeaways
Always cite your sources. This not only gives your readers the information they need to verify the accuracy of your post, but it also allows them to explore further if they're interested.
 
By sharing reliable sources in a readable and accessible way, you are promoting your website's commitment to factual information, transparency, and professionalism.
 
Use permanent links when citing certain types of sources that may be in danger of being changed or moved.
 
Use Siteimprove to check for and fix broken links on your website.
By taking these simple steps, you can ensure that your site is providing accurate and up-to-date information for all of your readers.
Related to:
Did you find what you were looking for on this page?