Behind the Scenes of Georgia's New Census Website: A Focus on Usability
Illustration: Census Chess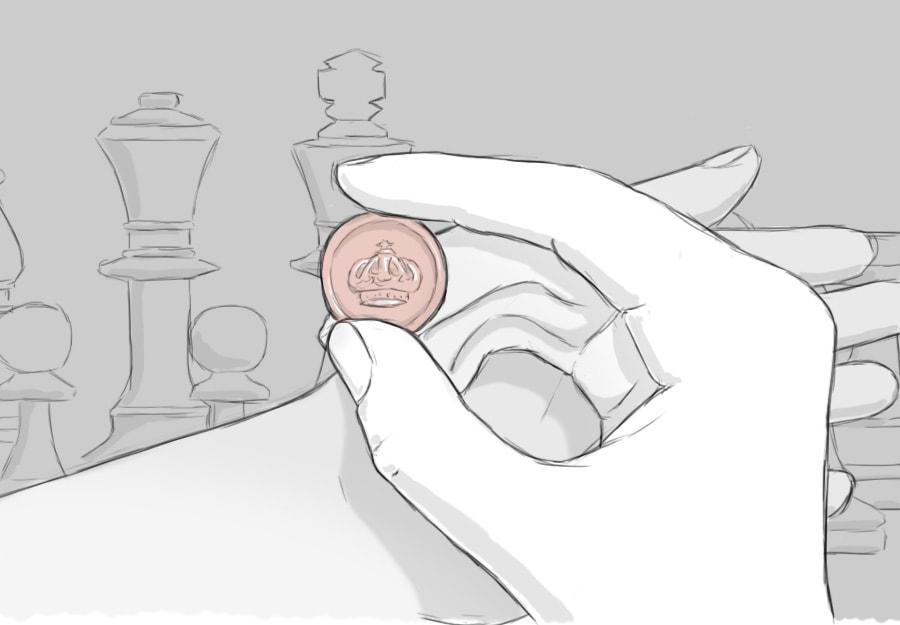 We recently had the opportunity to work with the Governor's Office of Planning and Budget (OPB) on a new website. Their primary site contains technical information about budget, fiscal notes, and state policies, aimed at their primary audience — state agencies and budget makers.
But OPB is also responsible for providing Census information and Census data. With the 2020 Census approaching, and wanting to reap the most benefits for the state, they saw the need for a more citizen-focused approach to "marketing" the Census. Hence, the U.S. Census in Georgia site was born.
Why Does Georgia Need a Census Website?
Every state has its own agency or institution responsible for census education. In Georgia, OPB is responsible for sharing general information about the census and working with Complete Count Committees (CCCs) to educate and encourage communities to participate in the upcoming census.
The purpose of the Census in Georgia website is to improve 2020 Census participation. To do that, the website needs to:
Explain the benefits of an accurate count
Address common security concerns
Share past Census data
Provide ways to get involved
Overall, the website should build public trust and drive people to want to participate.
User-Friendly Content Will Always Benefit Citizens
Knowing the site would be citizen-facing, and knowing how important it would be to provide information in a concise, easy-to-understand, and trustworthy manner, we immediately began researching the census and getting answers from the subject matter expert.
We started with questions like:
What's the biggest misconception about the census?
How do citizens and states benefit from high participation rates?
What groups have low participation rates and why?
What makes people fearful of participating?
Answers to these questions left us with a better understanding of what content needed to be prioritized for the homepage and how it should be displayed.
Easy-to-Read Content Has Never Been More Important
The census doesn't begin until April 1, 2020, so a 2-year headstart might seem like overkill. But, it's not. The sooner we, as government agencies, can share accurate information from a reliable source, the higher the probability of getting people to participate.
Not only is it important to launch well ahead of the 2020 Census, but it's imperative the content is accurate, transparent, and written in plain language. What purpose would the site serve if the information is written in legal language that even the most educated person struggles to understand? In 2010, the federal government enacted the Plain Language Act that requires federal agencies to write in plain, easy-to-understand language on government websites (i.e. scrap the legal jargon). And even though the Plain Language Act isn't a requirement that extends to the state level, it is a guideline set forth by our team and one we stress to every agency across the state.
The Census site is a perfect example of one that benefits from plain language.
How would it benefit a person to read the legal text of Title 13? Unless you practice law, you're going to struggle to understand the legal terminology. Rather, share the crux of the message in a way that's easy to understand — "the information you share with the census is protected for life."
It's unfair to make necessary information hard to understand. We might as well write it in a different language. If we're providing government services, or information about a service, that we want citizens to participate in, it's our duty to meet them where they are. Our content needs to be written in plain language and it needs to be available on the devices they use.
From a Census Expert to a Content Creation Expert
Daniel, the content manager, is a rockstar at research, numbers, budgets, and technical writing. He's also a one-stop-shop for all knowledge on the census. (Prior to this project, he'd just completed a white paper on all things census!) With his expertise and our proficiency at creating user-friendly content, we partnered to create a site that spoke to citizens in a way they could understand.
We enjoyed this project because Daniel understood he's the subject matter expert and we're the experts at piecing together the information in a way that's easy to digest. To make sure the U.S. Census in Georgia site is a successful, positive influence on Georgia, he attended GOVTalks, completed our State Certified Content Specialist Course, and met with us to ask questions, review content, and make tweaks for a better user-experience.
Daniel listened and absorbed all he could about usability, digital best practices, accessibility, and site performance. We worked side-by-side to:
Organize the menu intuitively
Layout the homepage and other important pages for scannability and easy navigation
Choose language that the general public would understand
Find images that relay trust, safety, and approachability
At project completion, Daniel knew better ways to write and organize content for the general public and we left knowing the site was in good hands.
The Census gets it...Now let's all do our part
We were lucky to work with an excited, determined team at OPB. The site was built from the ground up so they were able to take complete ownership and build it according to digital best practices learned from DSGa. Not just Daniel, but their whole team, was eager to build a site rooted in user experience, accessibility, and based on the 4 tenets of Georgia's web presence.
Their persistence to "get it right the first time" will pay off as we begin our move to Drupal 8 in the next year. Not only is their content written for the average citizen — making it easy to understand and simple to navigate — but it's also input correctly on the backend of the site. They used the right content types, made sure images and links were accessible, and chose content that is scalable over time.
We've said many times before: We understand most agency content managers do a lot more than solely manage content on their websites. And a lot of times their websites get pushed to the backburner so the content quickly grows old and irrelevant.
Maybe you're not like Daniel and don't have permission to edit or change content for your whole site. Maybe you're taking over a site that's littered with outdated content and you don't know where to begin. Start with what you can do and the content you can control. Study your data to understand what your users are looking for and how you can serve them well. Focus on the most important pages that people need to access and understand, and then go page-by-page to simplify content and put it into its appropriate content types. It will take time but it's worth it. Your users will thank you, and you will thank you.
Remember, Rome wasn't built in a day.
Did you find what you were looking for on this page?