May 26, 2019
GOVTalks Spring 2019 — The Day Of
Illustration: Dig In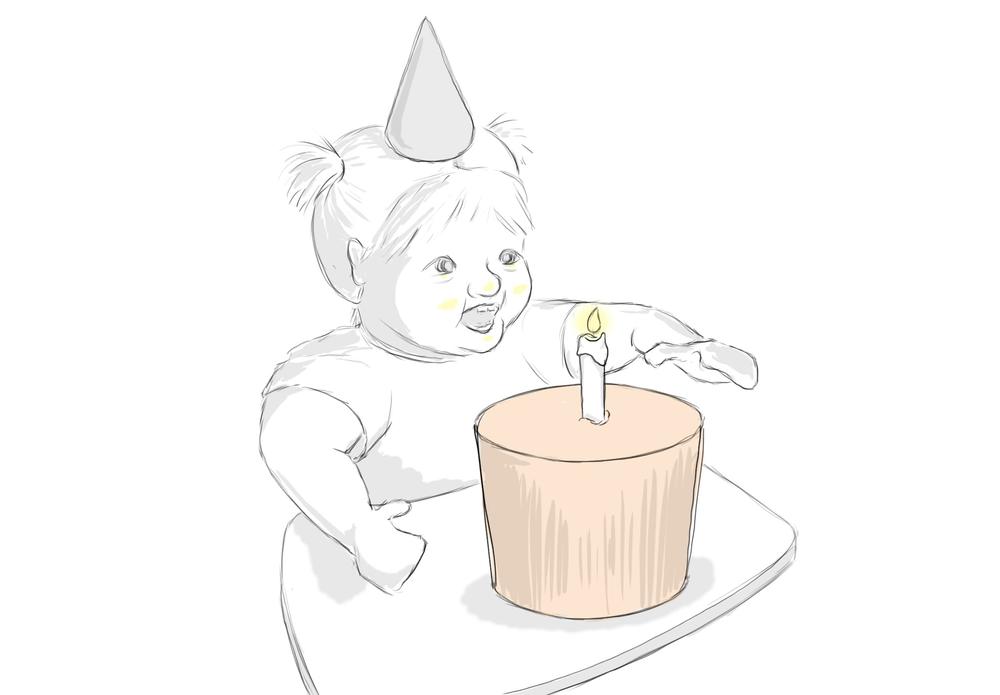 The platform is about to change over (and) I want to have our website ready. — Tim Callahan, Georgia Department of Public Health
The migration to Drupal 8 was the focus for both the presenters and those in attendance at GOVTalks Spring 2019, the 11th one-day digital conference held by Digital Services Georgia (DSGa) over the past six years.
GOVTalks 2019: Attendees look to Nikhil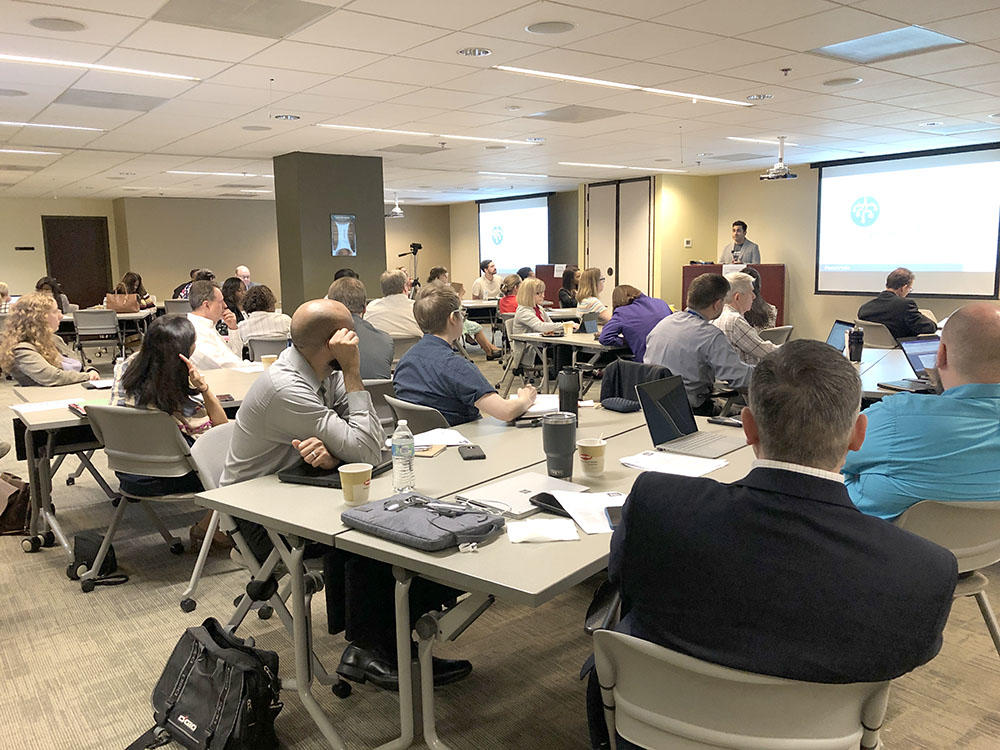 More than 70 state employees from over 40 different agencies gathered at the GTA conference rooms, like Angela Simpson, the IT Web Lead/Manager for the Georgia Department of Labor (DOL).
"I'd like to find out what the migration is going to entail," said Simpson before her first GOVTalks. "I'm here to get some information and find out what it's all about."
A similar sentiment was felt by Michael Lee, the Web Development Manager for Cobb County.
"We're looking to see if there are ways we can learn from DSGa and the Georgia Technology Authority (GTA)" said Lee, "on (things like) best practices and different areas where we can cooperate."
I'm primarily interested in ways where we can adopt statewide standards and maybe make some contacts with other folks in the state. — Michael Lee, Cobb County 
The event was kicked off the state CIO & GTA Executive Director Calvin Rhodes. State Chief Digital Officer Nikhil Deshpande keynoted the day by giving an update on the migration roadmap, discussing frameworks to gauge success for public sector websites, and shining a light on the importance of connected and structured content.
Deshpande announced DSGa's new products; GovHub: Georgia's Digital Content Publishing System, and Orchard: Georgia's Design System. The state's Chief Digital Officer wasn't a stranger to Charlotte May of Georgia Department of Veterans Service.
"We've been on the (Drupal) platform since I joined state government four years ago," said May. "I'm interested to see what's going on with the move to Drupal 8."
GOVTalks 2019: Event host Jasymne Dove Epps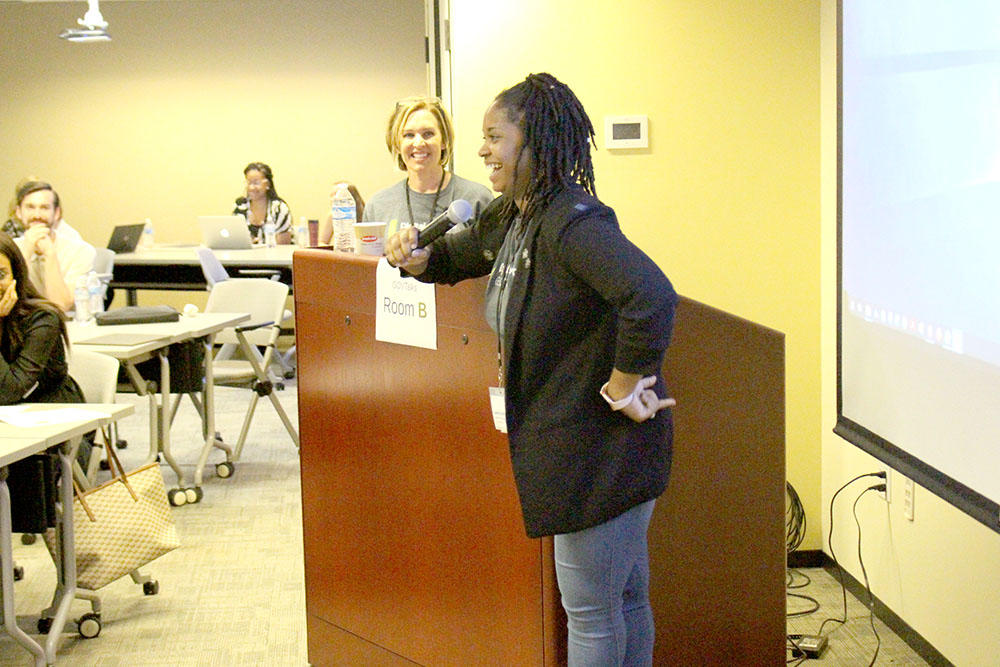 The move couldn't have been made without the procurement of our prime development partner — Lullabot. Their Senior Digital Strategist, Jeff Eaton, spoke to the content managers and editors in attendance about Planning Beyond The Page.
Eaton advised the audience to move beyond the typical 'one post, one page' mindset about content and understand how structuring your content will make better use of your agency's resources, a message well received by Patty Pergl with the Georgia Department of Audits and Accounts.
"I'm really excited and interested to see what's happening with Drupal and what DSGa is doing from a content perspective," said Pergl. "How we're going to start thinking differently about presenting our information for not only our citizens, but also our state agencies."
Donna Sumner, DSGa's Senior Project Manager, explained the Drupal 8 migration process and what steps content managers should be aware of in anticipation of joining the more than 80 state agency websites whose content will move to GovHub.
I've got new ways to talk with senior staff about analytics and make them clearer. — Charlotte May, Georgia Department of Veterans Services
After sandwiches, salad and sweet tea, participants like D'Andre Mayberry with the Georgia Department of Public Health looked forward to the upcoming breakout sessions.
"I'm hoping to gain some insight into how I can be more effective in producing content that is user-friendly for our audience," Mayberry said.
During the UX breakout session, Dominic Distretti, DSGa's UX Designer, challenged the audience to rethink how the pages of their website can work together and how content managers can gain relevant feedback from their constituents in order to provide a better user experience. Dominic explained a content prioritization approach to jumpstart revisions on their websites and then some quick and easy usability testing techniques.
Constituents visit state websites for content, and DSGa's Content Strategist Amanda de Zayas' breakout session focused on preparing said content for its eventual migration into a structured type. She also discussed ways to properly present, organize and structure your public-facing content to best serve the public.
Dionne Braxton of the Brain & Spinal Injury Trust Fund Commission said she first heard about structured content when she attended the State Certified Content Workshop Training.
"It's really good to get those reminders again, really to focus more on the people who use your site instead of pages and inundating yourself with information," said Braxton. "It's more people-centered, which I appreciate."
GOVTalks 2019: Attendees in group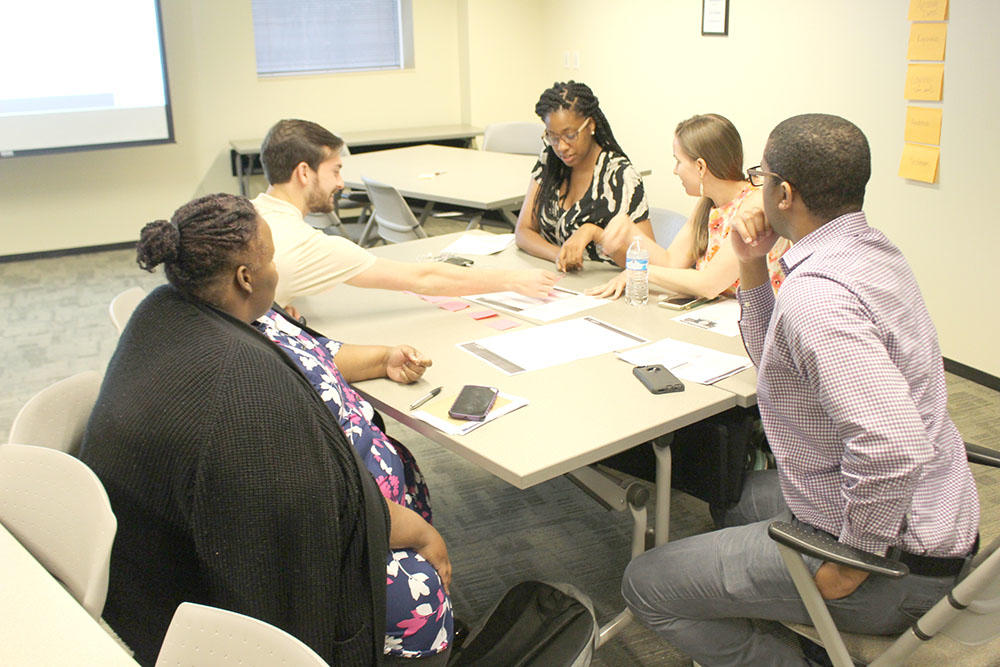 Rachel Hart, DSGa's UX/UI Designer, discussed layout options, tips on drawing user's eyes where you want and had participants work together on a mock page layout. The new platform, GOVHub, features a variety of palettes that looked good to Amanda DeVore, the Public Relations Manager for Georgia Environmental Finance Authority.
"The new layout, to me, is a lot more soothing to the eye and you're able to get what you need," said DeVore, "It's helping us get more organized and it will be better for everybody."
Everyone in attendance seemed in agreement that structured content will ensure information is easy to access and understandable for constituents.
Dean Ansley of the DOL said his agency's site has benefited in the past from GOVTalks sessions on accessibility. He acknowledged that structured content is the right move, but won't be simple to implement.
"It makes a lot more sense, (but) it's going to be a challenge getting the people who actually pull together the content to fit it into the boxes being provided," said Ansley. "It's going to be an internal challenge for us, shifting the mindset."
I think (our) new site will be much more user friendly and informative. We want to make sure our customer comes to the site and gets where they need to go without a lot of clicking. — Ashley Simpson, Georgia Department of Labor
The post-event survey revealed that attendees were pleased with the conference as a whole, only requesting longer breakout sessions and more time to process all the information presented.
"This GOVTalks is like the summed-up version of the Content Specialist Workshop," said DeVore, "pointing out what we need to do to help our customers and how to reach them directly.
"It's a lot of information about how we can improve government in the eyes of the public."
The eyes of those left in attendance turned to Deshpande, who closed GOVTalks 2019 by thanking the sponsor, Lullabot, and Chelsea Stephens, DSGa's project manager who coordinated the event.
GOVTalks 2019: The team behind the scenes
Related to:
Did you find what you were looking for on this page?