Open Sourcing Our Training and Code
Illustration: Open Source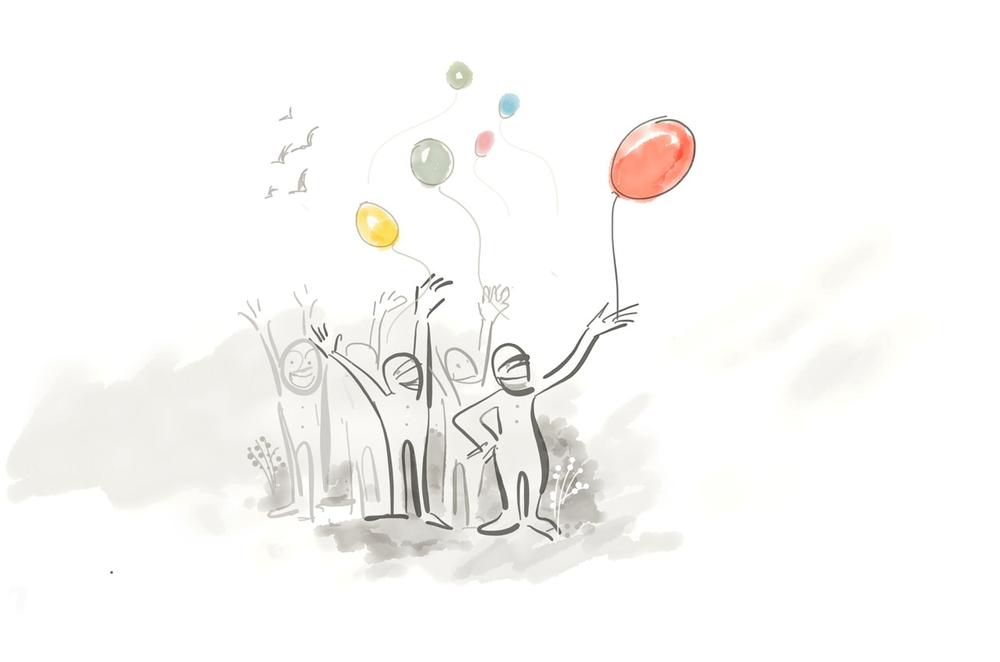 You might have heard this old saying, "If you love something, set it free." At GeorgiaGov, we love sharing what we learn while doing the things we love and enjoy. Sharing our stories, our experiences, our challenges, and our ideas. Not with the intention of bragging but with sincere hope that someone might benefit from it.
Six years ago when we built our web publishing platform, we were scrambling to learn every bit about open source, Drupal, cloud hosting, accessibility, responsive design, and every element of web design and publishing that has made our platform successful. We were fortunate to speak with thought leaders, attend conferences, and soak in what others had to say to learn industry best practices. This informed our direction and decisions to build the platform which today hosts around 85 websites managed by more than 500 content managers.
We created elaborate training material for our content managers as technical guides for reference. While technical training covers the "how" aspect of managing a website, we saw the need to create training to address the "why." Unless our content managers addressed the reasoning behind every step of managing content, we realized we were disserving them by only providing half the tools to do an incomplete job.
So earlier this year, we created and launched a Content Specialist Certification workshop series to address the "why" aspect of content. While this course material is geared towards the State of Georgia's content managers , it should benefit anyone who is looking to learn the "why" of content management and strategy.
I'm ecstatic to announce that the GeorgiaGov team is opening up all of our training material and select code. These assets will help other states, local governments, and organizations.
Content Specialist Certification
If you have read my previous post about the three tenets of GeorgiaGov, you might know that we strongly believe in a user first, content first, and mobile first approach to digital services. It is imperative for organizations, especially government organizations, to be citizen focused. While our centralized digital services team is on the same page, we wanted to create internal champions to socialize these values within our partner organizations. At the end of the day, our agencies own and manage their own content.
The Content Specialist Certification is an 18 credit hour course that walks our content managers through the concepts of understanding our users, mapping their journey, writing simple and accessible content, and creating and implementing a content strategy. Visit each class's individual page for topics, handouts, and templates.
Class 1: Personas
Who is your user?
Personas: Google Slides
Class 2: Citizen Journey Mapping
How do users interact with you?
Citizen Journey Mapping: Google Slides
Class 3: Content Strategy
What's your approach to content?
Content Strategy: Google Slides
Class 4: Web Accessibility
Can everyone access your content?
Web Accessibility: Google Slides
Class 5: Writing for the Web
Do you write for your audience?
Writing for the Web: Google Slides
Class 6: Content Makeover
Does your site need a refresh?
Content Makeover: Google Slides
While we are happy to share these resources with everyone, we also encourage contributions if you have valuable feedback or other relevant information to add to these resources. Aligning with the true spirit of open source, we are aware that these resources will only get better from the scrutiny of trained eyes and we welcome every opportunity to make this more effective. Please feel free to offer your suggestions in our Google presentations and fork off these resources from GitHub. We've included all of the original documents (mostly as Adobe Illustrator and InDesign files).
Code Share
Over the past 6 years, we have contributed back to the community via our development partners. Recently, we chose to take a more direct approach to code share and are equally thrilled to share that we have the following modules available on Drupal's website.
This is just the beginning. We would love to form a community of states and other organizations, government and non-government. We have common needs, and while we might have different technology stacks supporting our environments, we can benefit from each other's challenges and solutions. We have created a community for state entities who use or wish to use Drupal. If you'd like to join that conversation connect with me, @nikofthehill, on Twitter for an invite.
Feel free to add to the conversation. Share what you hold dear to your organization. When you share what is helping you succeed, others can walk on the trail you have blazed. If you love something, set it free!
Did you find what you were looking for on this page?